Lashed by nettles, pummelled by passion fruit, zapped by lime zest; Sauvignon Blanc's sometimes visceral thrill can be something of an assault on the senses. But between the bombastic specimens, there is an ever-growing number of more refined examples, which in turn can mesmerise with their minerality, appeal with their fruit purity and captivate with their complexity. It's these styles I'm celebrating in particular this Sauvignon Blanc Day, and suggest that even those who profess to be jaded with the variety should give these a go.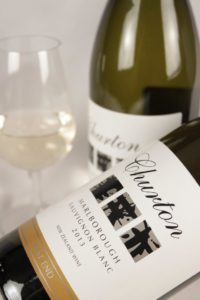 Churton "Best End" Marlborough Sauvignon Blanc 2015
Sourced from the "best end" of its Waihopai Valley vineyard, Churton's complex and textural barrel fermented Sauvignon is evidence of the elegant power the variety can achieve in the right places and the right hands. Impeccably integrated oak and a crisp line of citrus structure this seamless wine in which pure white fruits and hints of blossom and almond wrap around its stony mineral core. The best Best End yet.

Lucy M Wildman Blanc Adelaide Hills 2016
The wild man of Australian wine, Anton von Klopper has made a very different expression of Sauvignon from fermenting the grapes in this example with their skins. Cloudy with a peachy hue, it has an aromatic nose that blends notes of sweet spice, clove and white fruits and a tangy palate displaying pear, apple and grapefruit aplenty, a touch of bitter herb and an attractive pithy finish.
Dog Point Marlborough Sauvignon Blanc 2016
Dog Point are the masters of making classic Marlborough Sauvignon Blanc that combine the region's vibrant signature with real elegance. This vintage is no exception with its aromatic nose of nettle, herb, blackcurrant leaf and flint, which leads into a palate where subtle notes of passion fruit are joined those of punchy green herbs, lime zest and hints of lemon barley, over a flinty mineral undercurrent.