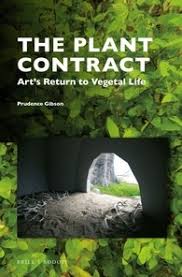 "If the plant contract is an effort to redress damages incurred upon nature due to human over-dominance and extreme sovreignity over the natural world, then Jo Burzynska is experimenting with changing our perceptions of the vegetal life, and dabbling with the changed usage of a given landscape."
Prudence Gibson. The Plant Contract: Art's Return to Vegetal Life. 2018. Lieden: Brill.
I'm honoured to have a section devoted to my work in Prudence Gibson's excellent new book on critical plant studies, The Plant Contract. In "A Baccanalian Labour," Gibson writes about my Oenosthesia project and ongoing research into the perceptual interactions between sound and taste/flavour.